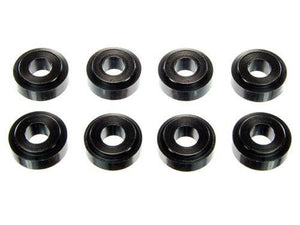 This kit replaces the aging soft rubber bushings that support the shifter base on just about every model and year of Toyota!

The bushings are made to ensure there are no squeaks and rattles, while still firming up the feel of the shifter. They will never rust, corrode, or wear out.

This kit is very easy to install. It normally takes less then 30 minutes, and you will notice the improvement immediately.
The kit comes with 8 solid bushings.