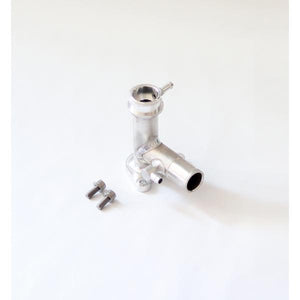 After years of modifying the stock cast aluminum MR2 water necks, we finally produced a solution that no longer requires the use of the OEM piece at all!
The TCS Motorsports Water neck directly replaces the factory water neck tops that is located on the drivers side of the 3SGTE engine. It bolts directly to the lower water neck, and allows you to remove the ugly OEM coolant fill hose/cap that comes from the factory.
This piece REALLY cleans up the engine bay! The TCS Motorsports water neck will bolt directly onto the generation 2 or generation 3 lower water neck, and still retains the use of all of the factory coolant hoses.
Note: Please select if you need the factory turbo coolant port deleted. This is only necessary if you are running an aftermarket turbocharger that is not water cooled.